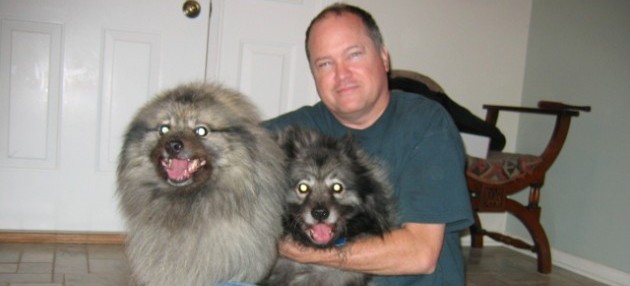 About
When you hire Greg Mrakich Painting, you get Greg Mrakich doing your house painting.
I've been doing residential interior and exterior painting professionally for over 20 years now.  In 1996, I passed the California State Contractors exam and was awarded my license in Painting and Decorating by the state of California. In the late summer of 2000, I relocated to Indianapolis, Indiana when my wife was hired by a corporation headquartered in Indianapolis. Upon moving to Indianapolis, I was very surprised that Indiana did not require painting contractors to be licensed (and to this day, they still don't require painting contractors to be licensed). What that means is anyone can say they are a painting contractor – regardless of their knowledge, experience and skills in the trade.
After settling into my new home and city (and adjusting to winter), I established Greg Mrakich Painting in Indianapolis, Indiana, in the spring of 2001, with the help of my Realtor®, Bette Elder. Bette connected me to the Realtors® in her office as well as to other talented tradesmen in the Indianapolis Metropolitan area. Word started to get out about my services and quality of work, and I began to build up my clientele.
It's hard to believe that Greg Mrakich Painting has been in business for over fifteen years in Indianapolis. My friends and family back in Pasadena, California can't believe I've become a Hoosier! I'd like to thank my customers for their kind words, report submissions/ratings (Angie's List), repeat business and referrals. I enjoy seeing my customers get excited when they see how a quality paint job can dramatically change a room; or for an exterior paint job, the curb appeal of their home.
Greg Mrakich Painting LLC is an EPA Lead Safe Certified Firm.