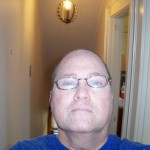 It's just painting right?
Well, remember the old adage, "you get what you pay for."  That saying is never more true than when it comes to painting estimates. There are many factors that come into play when writing up an estimate. Painting is a learned trade, the same as plumbing, electrical and carpentry. So who is going to be doing the painting? Chances are, if you hire a big company, they will send a crew out to do the work. Usually there is a crew leader with a few years of experience and the rest of the crew will be less experienced.  The more experienced painters command more money, and so to keep their prices down and their bottom line up, painters with less experience make up the bulk of most crews. These are the people who will be moving your furniture (and everything else around in your house); as well as working over your hardwood floors and carpeting.
What about the cost of materials? Unless specified, most companies will use a low to mid grade paint, with a low to mid grade price.  They get the paint for $15.00-20.00 a gallon,  but will charge you the retail price of $45.00-50.00 a gallon. These paints are formulated to meet a certain price point (not for quality) and to be easy to use.  They provide great coverage but poor durability because of the ingredients they contain.  These paints cannot be washed and will not hold up well to everyday living.  However, they are very easy to apply and even a novice homeowner can get a good looking result. On the other hand, high end top of the line paints are a little harder to use, and will require two coats. But with the high end paint, you get a surface you can clean when necessary, and if ever needed, get an invisible touch up. These paints retail at $60.00-70.00 a gallon retail and a painter can get them for $40.00-55.00 a gallon. You always want to use the high end paint. The labor is the same, and the payoff is long lasting. You would not tell the plumber to use the cheapest materials possible, would you?
When you hire Greg Mrakich Painting LLC of Indianapolis, Indiana, this is what you will get:
A painting contractor…
who has over 30 years experience in the trade
who was formerly licensed by the California State Contractors Licensing Board in Painting and Decorating

Indiana does not license painting contractors. This means, anyone can call themselves a painting contractor, anyone at all – caveat emptor let the buyer beware!

 who is is certified by the EPA for lead paint remediation (very important if your home was built before 1978)
who specializes in residential repainting projects.

New construction painting is very different than repainting projects. A new construction painter does not have to worry about carpeting or other flooring, furniture and protecting the homeowner's belongings
And a painting contractor…
who focuses on customer satisfaction and has received national recognition for quality work and service
Are my prices higher? You might be surprised that they are usually not higher than other painting contractor estimates. That being said, my material prices may run higher because I use the good stuff, and apply two coats using brush and roller.  It is important to note that  I do not mark up the price on materials, and I always pass along my contractors' discounted price to my customers. Not all painting contractors will do this. 
Interested in learning more, click here to contact Greg Mrakich Painting LLC
Greg Mrakich Painting is an EPA lead-safe certified firm. For more information about Greg Mrakich and Greg Mrakich Painting. Or, if you live in the metropolitan Indianapolis area and would like to contact me, click here.
Tags: EPA RRP Rule, Greg Mrakich Painting, Indianapolis EPA Certified Lead Safe Painting Companies, Indianapolis Painting Companies, painting estimates